For code folding at least 2 lines should be in indent block. But sometimes need 1 line folding.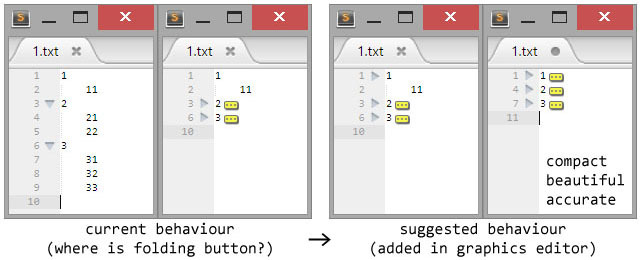 Why its not realized? How to modify *.py files to achieve this effect?
Me have tried next actions:
1)me uncompressed next package file: "st3\Packages\Default.sublime-package"
2)inside me found next possibly folding related files: fold.py, indentation.py, detect_indentation.py
3)me placed copy of them to dir: "st3\Data\Packages\Default". Now when modifying this files ST3 reacts on changes.
4)Later me stucked. Dont know how to change code logic. Dont see simple change condition 'x<2' to 'x<1'.
Or maybe other *.py files need to edit?
Plz help.