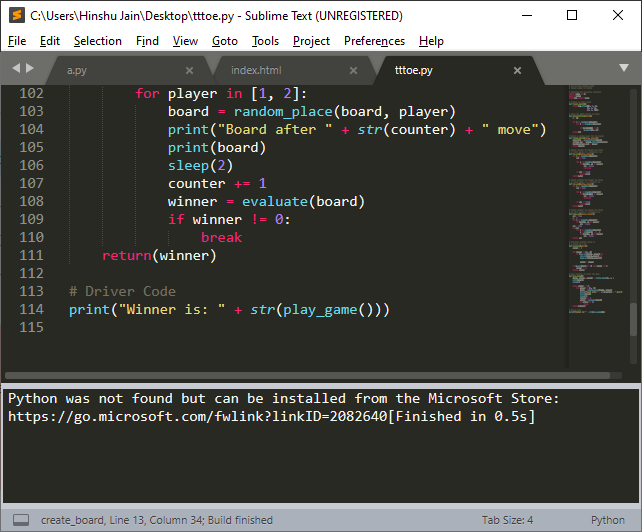 ---
This has nothing to do with Sublime Text. Microsoft added Python to the Windows store and included stub versions of Python in windows 10 that direct you in how to install it so that people new to programming that want to use Python get a more useful error message than "command not found".
If you're seeing this and you don't want to use the Windows 10 store version, search for "manage app execution aliases" in the windows 10 search prompt and run the resulting program.
When the dialog appears, disable the store version of Python.
---