I'm using Sublime Merge build 2039 on Windows.
When browsing a commit tree, clicking a file brings up a little triangle to the right.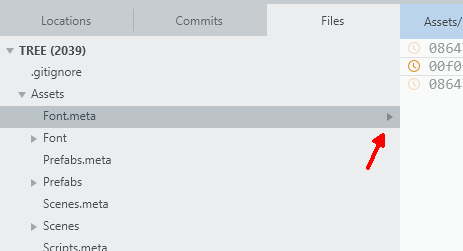 It looks like it's going to take you deeper into the repo, maybe show you the file itself as its stored in the tree. But instead it does… something.
I think it's taking me back to the commit summary? And the files tab switches over to showing the changes in the commit.
To me that just makes no sense as a UI element. Why is that there? Is it broken?