Apologies for digging up this old post, but if it's any help, I'd like to share the following:
I had been struggling with this issue as well. A few weeks ago I finally got fed up and made my own:
Excel formula - Package Control
Excel formula - Github
So far it's been smooth sailing when using it with all kinds of Excel formulas.
Edit:
As of now, v1.1.3 is the latest version. Currently waiting for Package Control to check the repo for the update. I forgot to remove (test) from the syntax name: before committing it to Github.
Preview: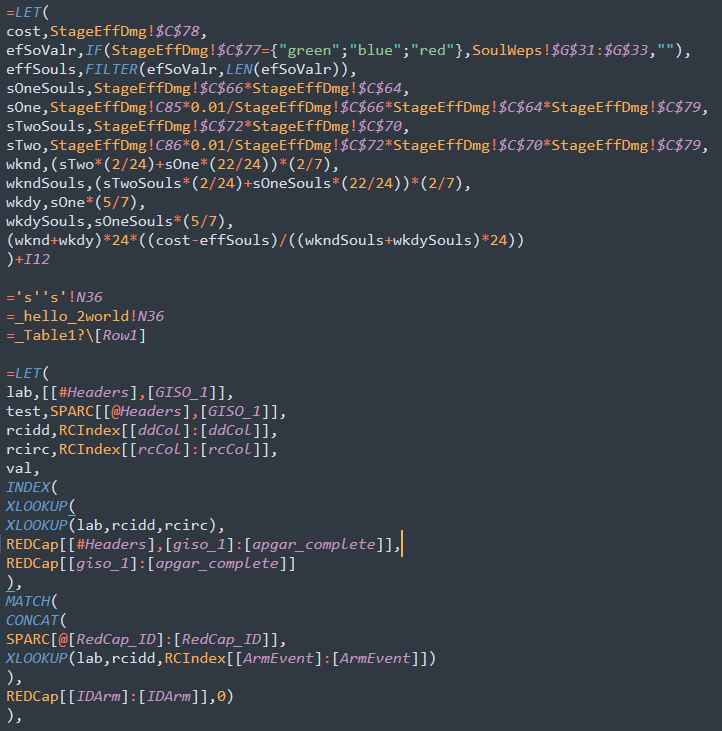 ---