I switched from Ubuntu 16 to 18.04. Previously the menu was integrated in the desktop top bar for the active window regardless of the menu being hidden or not. Ubuntu 18.04 is using gnome desktop and the menu is missing when I hide it.
When I enable Application Menu in gnome-tweaks it shows the menu but has only one entry: Quit.

I think that this should show the complete menu there.
When I toggle the menu view the menu appears in SublimeText application window. I want to save the space.
Alternatively in Ubuntu I can disable Application Menu which adds a Menu Icon to the application window in some applications. It does not work for SublimeText though: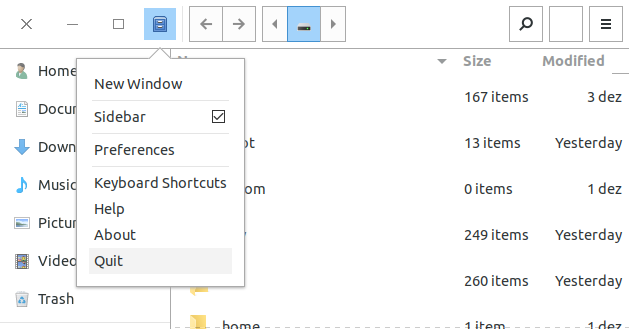 Is this going to be supported or any solution to this?