When installing Sublime 3208 both from the Mint Linux repos and from the tarball available from the downloads, when the executable is active, it doesn't allow itself to be pinned.
When creating a new .desktop file for it, I can select 'add to panel' from the launcher icon's menu, but then I end up with this unhappy situation: The icon launches a new instance of sublime, which, again, doesn't allow me to pin it. The pin, unpin, new window, and new file commands are all on the created shortcut and not on the app icon.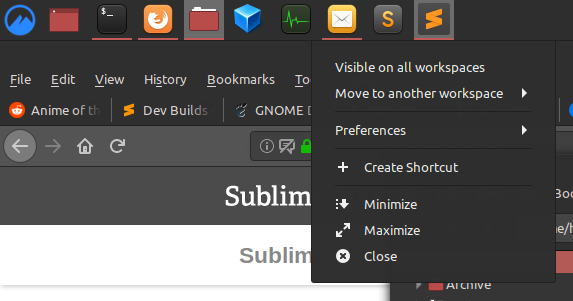 OS: Linux Mint 19.2 Tina x86_64
Kernel: 5.0.0-27-generic
Resolution: 1600x900
DE: Cinnamon 4.2.4
WM: Mutter (Muffin)
Any help?
Thanks in advance