I'm working on a plugin-framework, part of which is a plugin that will allow developers to easily add auto-completions to their plugins.
 
---
---
##For example:
 
I have a module, Regions.py, which can be called by:
R = Region.get_Data ( view, region )
 
In my custom-completions file:  I've included all properties of R, and set a fileExtension filter so that R properties only show as completions in Python files.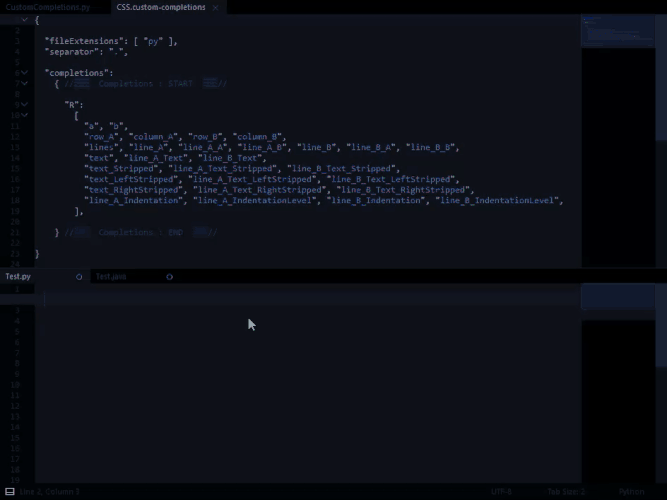 ---
---
 
This works great, but I would prefer for the completions to show only after the separator character has been entered.   This way, completions would be shown without the prefix.  It would also prevent completions from being shown prematurely in the case of similar prefixes.
 
I've written a separate solution which can detect such cases: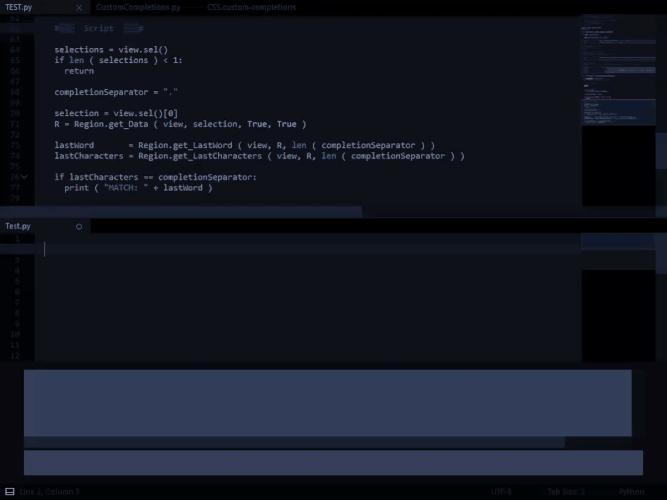 ---
---
 
The issue I'm running into is that on_query_completions closes the completion panel when any characters from sublime-settings/"word_separators" are entered, so I cannot implement the code from the second example.
Are there any workarounds for this?
Note:  Modifying word_separators is not an option, as it would not work "out of the box" & could also cause issues with user preference & functionality.
An alternative solution I have in mind is to implement the code from the second example @ on_modified.  To do this, I would need to be able to programmatically define auto-complete entries outside of on_query_completions.
Is this possible?