Hi there,
I am new to the forum and also new to S3. My English can be scary because English is not my mother tongue. Please be lenient with me: thoughtful:.
I have many HTML pages (almost 3000) in my web portal that I created in 2017. At the beginning I wrote the pages without meaningful indentation. Since I currently want to (have to) automate a few steps, I started to switch to a uniform template, for which S3 is the most powerful and useful editor for me. After changing over 120 pages, I had to make some changes to the template and noticed that there was a problem between automation and indentation.
S3 has great indentation tools, but my version has limited functionality for it.
I can make settings, but none of the following key combinations works!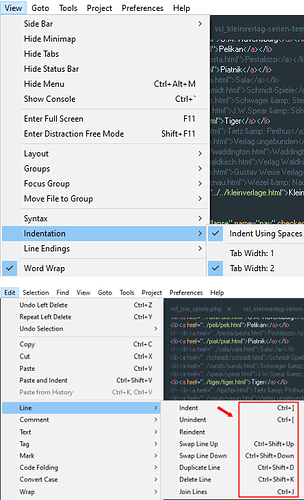 Do I have to activate anything in the user settings or at another location in order to use this function? I probably missed something because of the language barrier.
Greetings from Germany
Andreas