I was curious to learn about the util-linux package so I cloned the repository and opened it in sublime merge, then I used a query:
file:disk-utils/sfdisk.c

Because I want to see the history of that file. What I was really curious about is, what was the date of the first commit on that file. So I scrolled to the bottom clicked on the commit and there the information was right in the Summary tab.
Pleased that I had the information I wanted I went to select and copy the summary information but sadly discover that the text is not selectable. It was very disappointing, all the text I want is right there, I'm wondering if there is a way to select and copy the text. I've attached a screenshot to show my efforts selecting text out of the summary tab: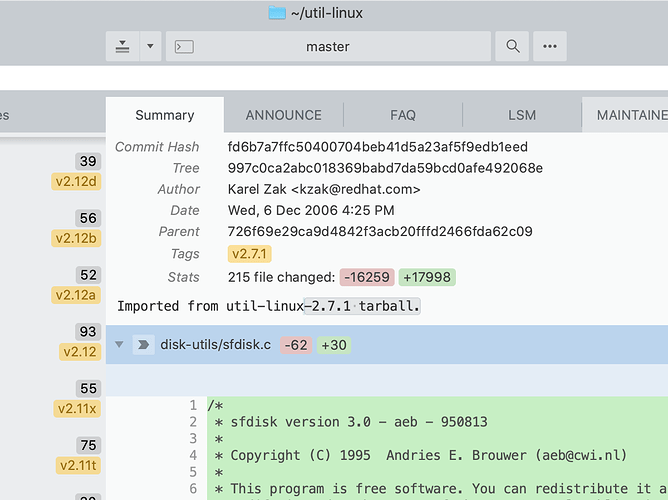 The workaround I found was to right click on the commit and copy the commit and then issue a git log fd6b7a7ffc50400704beb41d5a23af5f9edb1eed command at the terminal.
Is there an easier way to select the summary text?