I'm using what appears to be the most recent version of Sublime Text2 (2022-06-14-0821AM):
Says I'm 'up to date' with Sublime Text 2 Version 2.0.2, Build 2221 is currently the newest version available.
I'm running OSX 10.15.7 (Catalina)
I have also read and visited Package Control (https://packagecontrol.io/installation) and downloaded the appropriate package. However, when I try and move it to the specified "Installed Packages" ST2 quits and won't remain open until I remove the package from that location (See screenshot):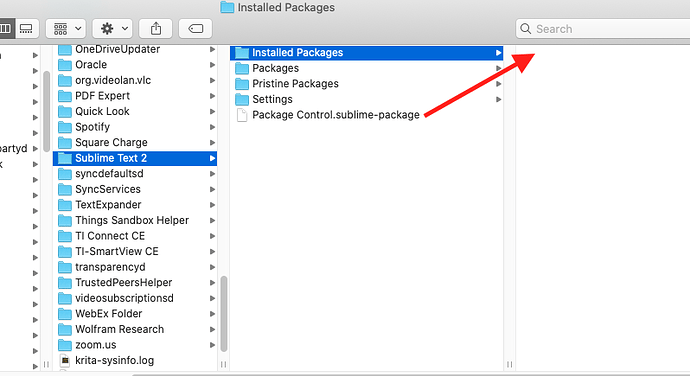 I can't 'install' anything using the command+shift+P, which I believe indicates Package Control isn't installed or working.
The issue I'm attempting to resolve (unsuccessfully) is that when I create a file in ST2 using LaTeX, I can't build anything or create a .pdf using the command+B shortcut.
I've read through several forums here, and most direct me to copy and paste some code from the Package Control website like described in this 2014 video with 45k viewers: https://www.youtube.com/watch?v=uOMk8MlE_v4&t=158s.
Please help me get package control working so that I can build documents using LaTeX.
Thank you!
JS