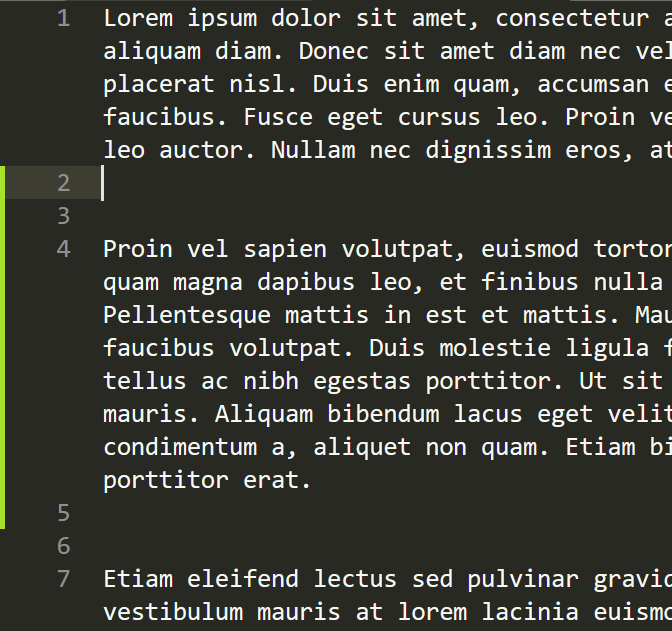 Sublime Text 3. Version 3.2 (BUILD 3200)
I have just updated to the latest version.
When I am editing a file, there are orange bars that show up next to the line numbers when I create new lines.
It would make sense for these to represent unsaved changes, but saving the file does not cause the bars to change.
They also seem to change color based on if I created a new line or if I am editing within a line.
What do the markings mean?
They go away when I close and re-open the file.