Taking some inspiration from a variety of the icons already posted, here is a first attempt at another variation (although I'm no icon maker, so I don't know what I'm doing). Please feel free to run with it.
Text in the background is part the svg file itself and sublime_plugin.py for the right hand side, using solarized dark theme.
All done with Inkscape.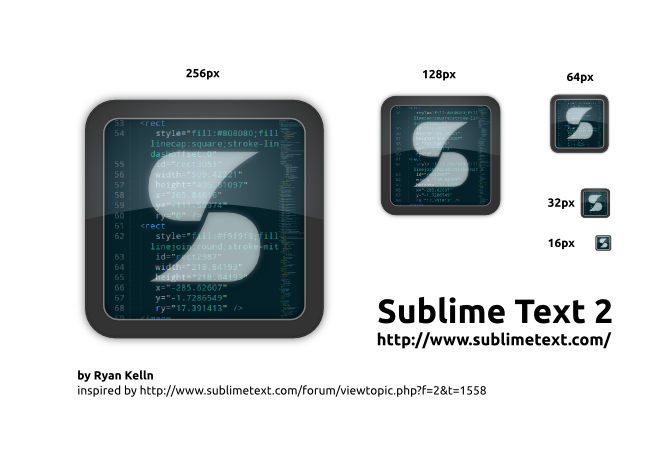 Sublime-Text-icons-source.zip (233 KB)