Hello, all. I'm completely new to coding and could use help with this issue.
I have just started learning Python and I'm currently typing out a hello world type of message. My first one works fine. However now in a new file when i type the exact same set of code with a different message i get an error message.
Error message.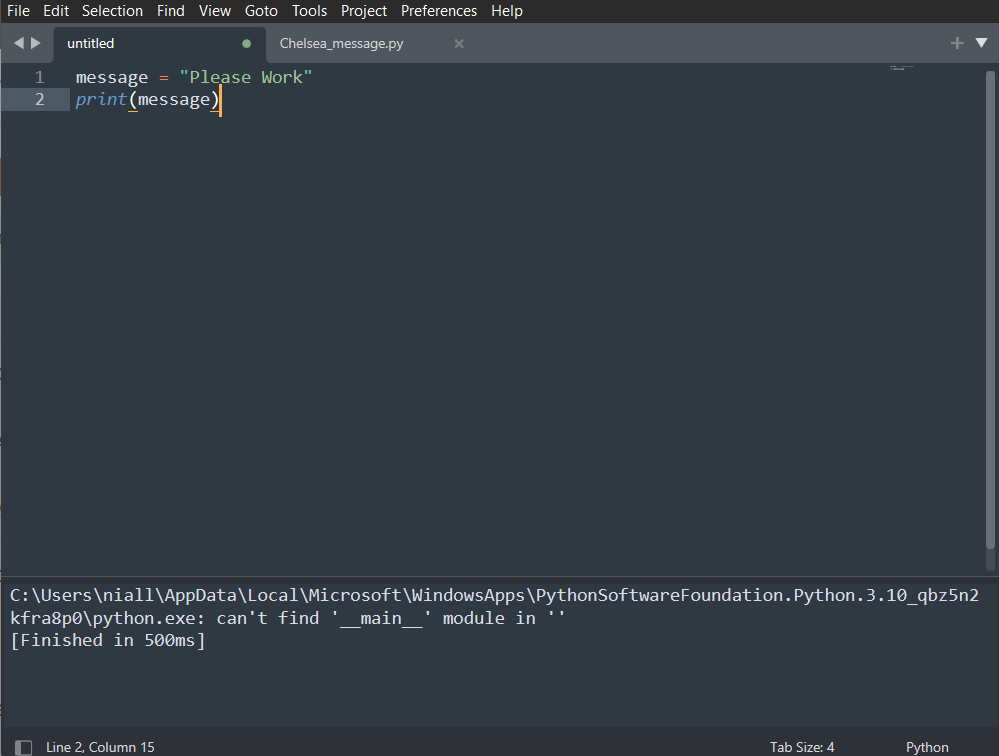 I'm confident that it is something I've done, or not done as the case may be but for the life of me, i cannot work out what it is.
Any help with this would be greatly appreciated.
Much thanks in advance,
Niall.