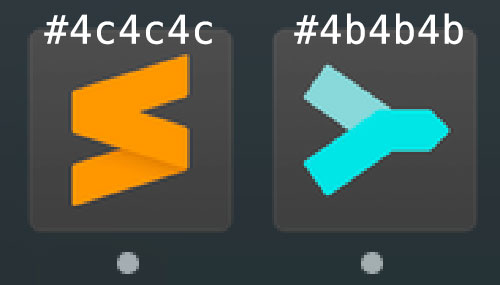 Expected behavior: background colors are icons match.
---
Which location are you testing at? The icon backgrounds are a gradient, so you need to test in the same locations.
Testing on MacOS, the colors are identical
---
Oh wow. Must just be an optical illusion of the orange and blue over the grey to my eyes. I see that the background is indeed a gradient, so when I didn't sample at the same y position I got the results I was expecting.
Issue closed.
---