I am pretty new to sublime text. I don't know if this question is asked already no this forum because I can't find any. Sorry if this is a newbie question.
my project structure
project/
├── .workspaces
│   └── w1.sublime-workspace
├── .venv
          (lots of files)
├── Pipfile
└── project.sublime-project

I have a folder .venv/lib/python3.7/site-packages/ which contains all the dependencies. I want to show them on the side panel as a different folder lib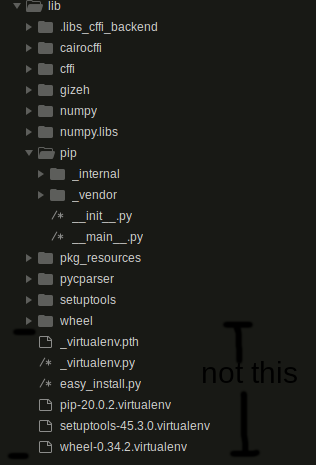 but I can't get rid of the files from the root of lib folder.
this is my config
		{
			"name": "lib",
			"path": ".venv/lib/python3.7/site-packages/",
			"folder_exclude_patterns": ["*.dist-info"],
			// "file_exclude_patterns": [""]
		}