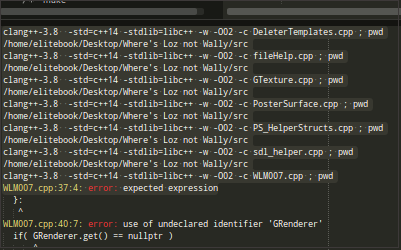 Hopefully you can see that everything up to
WLM007.cpp:37:4: error: expected expression is highlighted.
This is the outputted text after a build. I'm trying to diagnose a problem. I was wondering if someone could tell me what part of the ST3 API is doing it, why etc.
There's an extremely good chance I'm barking up the wrong tree, but I'd just like to know what is the origin of the higlighting pls ?
Thanks !