Is there a reason why non-checked out remote branches are hidden even though they are configured to be shown (as is indicated by the

icon)?
I'm talking about the only feature branch; I see the merge commits but not one of the two parent branches (and the equivalent commits).
Toggling the view icon on the branch doesn't change anything.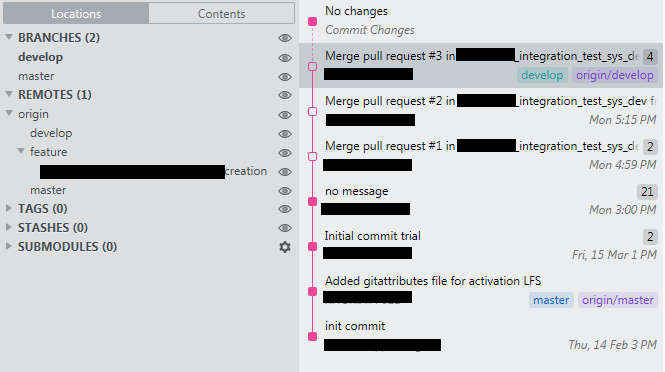 I need to click on the remote branch for it to be "shown" but still not showing the way I believe it should:


For comparison, this is the graph shown by Sourcetree on the same repo: