I am using Sublime Merge Portable on Windows 10.
Some of my repositories have GIT LFS.
Until today I had no issues with it.
Today I starte getting this error: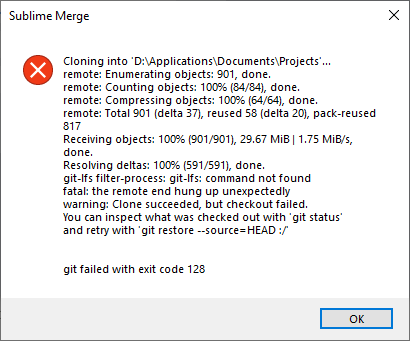 I get this error for any repository with GIT LFS on it.
Both for GitHub and GitLab (So it is not an issue with specific provider).
Any idea?