If I set the same font size in .sublime-theme and in user settings, I get different results.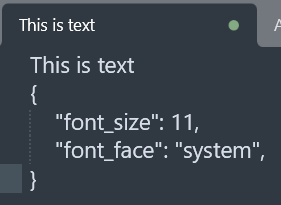 Here I start ST in safe mode and edit font settings as shown on the picture. The same font settings are used in default theme for tab label. But it is clear that tab label text is smaller.
I've tried to play with ui_scale option and with OS scale settings. While they change absolute sizes of text, relative discrepancy stays the same. Issue exists in both ST3 and ST4.
My OS in Windows 10.