Very frequently, I find myself taking screenshots of code to share (e.g. via Slack or email) in order to preserve highlighting and syntax coloring.
Generally, I do this on macOS via Cmd+Shift+4 then space, to be able to draw a box around what I want to screenshot.
It would be useful if Sublime Text had a built-in way to take a screenshot of the current code (or only the currently selected code) with a few twiddly bits (include line numbers or not, show the filename or not, etc.)
I'm not aware of an easy way to do this via the Python API, and doing it the current way includes unnecessary line elements.
Currently, even with some fine-tuning of the window size, etc., various UI elements are included that don't need to be.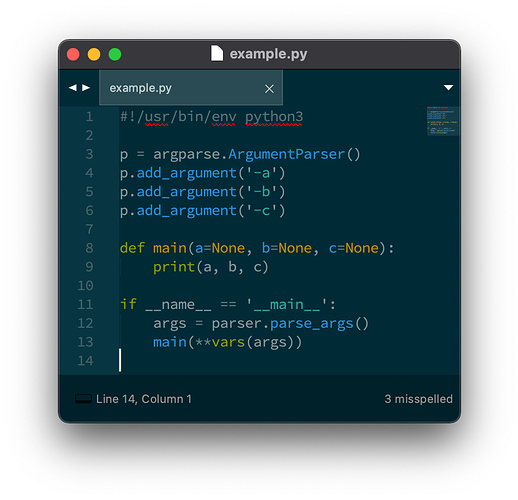 Ideally, the output would automatically hide the tab bar and status bar, so that you get something more akin to: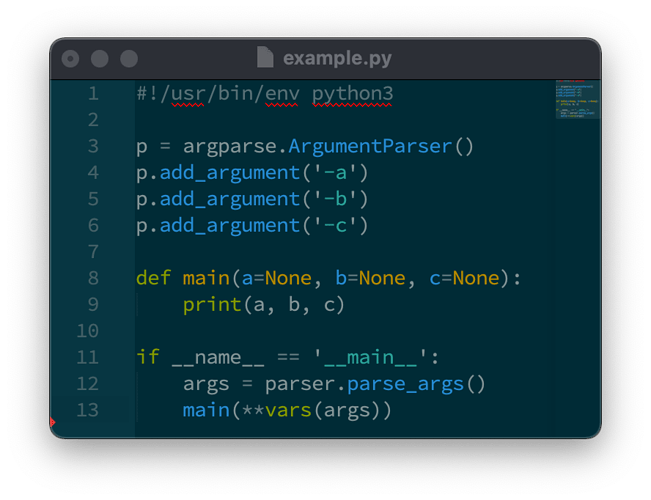 Is there sufficient support in the Python API to achieve this?