I am experiencing an error using a certain package: C Improved.
It fails to read the syntax file due to some problem with regex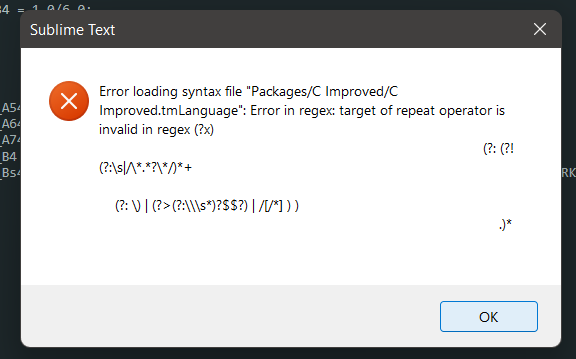 I am on the most recent build 4121.
I had to revert to a clean state sublime text and I am trying to install the packages I had before. I did not have this problem with C Imporved before.
Any help would be appreciated, thanks