Hi,
I was trying to change the color scheme of a theme (Monokai +) and I followed the first 3 steps recommended in this post.
I got this error "Error loading colour scheme Packages/Theme - Monokai+/Monokai+(Light).tmTheme: Bad XML":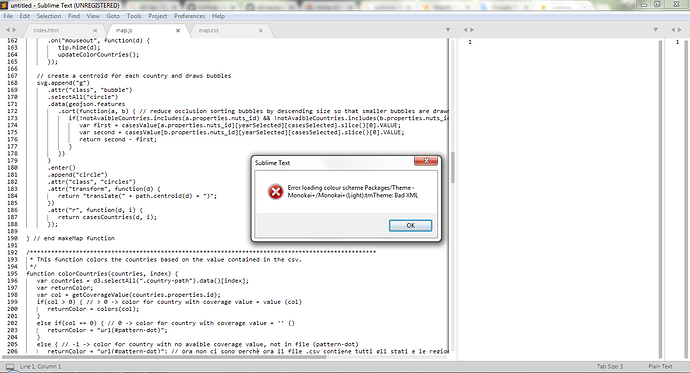 Now, whatever I try to do, that error comes out. I closed and reopened Sublime but the problem was not solved.
Sublime is now unusable, as seen from the image, it no longer recognizes the language used.
I'd rather not have to reinstall everything.
Thanks!