I use Copy as HTML all the time.
It broke in 4150.
When I paste the HTML, here is a before 4150 and after 4150 sample: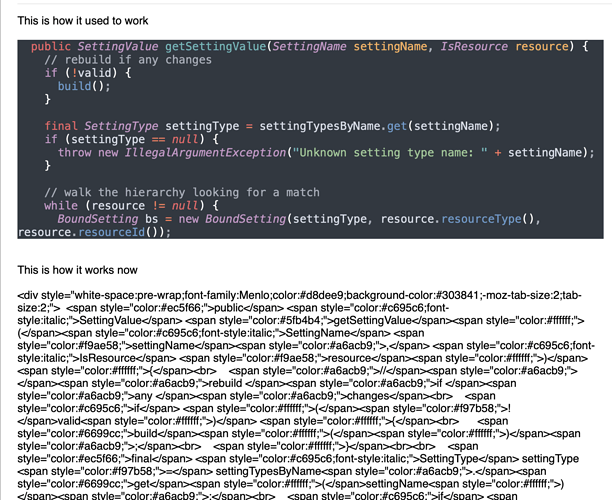 I thought I'd file a bug but I wasn't clear on how to do it, what category. So I thought I would just mention it here.
Thanks