Hi, I have a trouble with the colors of my letters when I'm writing code in the new files: All appears in white but when I write in my past files these have cool colors. And the autocomplete bar doesn't appear either. I explain what I'm saying: An example is when I was writing in my CSS files i was writing background and when I wrote back Below the word appeared a bar with the possible autocomplete options such as background, background-origin, background -size … And that bar no longer appears. I was installing SASS in Sublime 3 but Ido not know what packages, accidentally, I uninstalled or installed and what I can do please?.
Here, an old file, the letters appears in color and the autocomplete bar but now, in the new files doesn't appear all the packages that maybe I erased accidentally. It appears now all the letters in white and doesn't appear that autocomplete bar.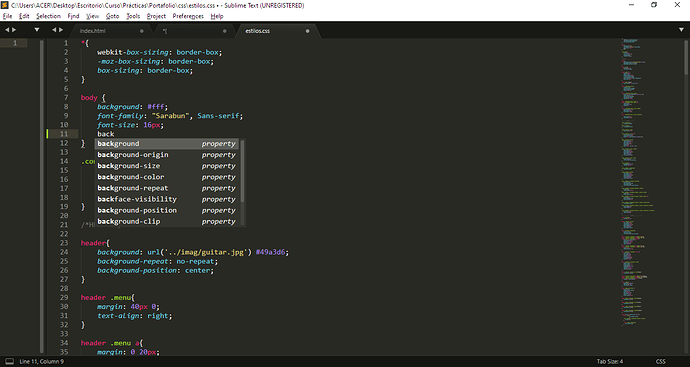 Thank you very much for your help.