Hi, I opened my code folder and used "Save Project As" to save it as a sublime project with the name blog.sublime-project, but later on I decided to add more folders to this project. Since the name is too specific, I renamed it to web.sublime-project, then when I use "Open Project" to open web.sublime-project, it popped out this error: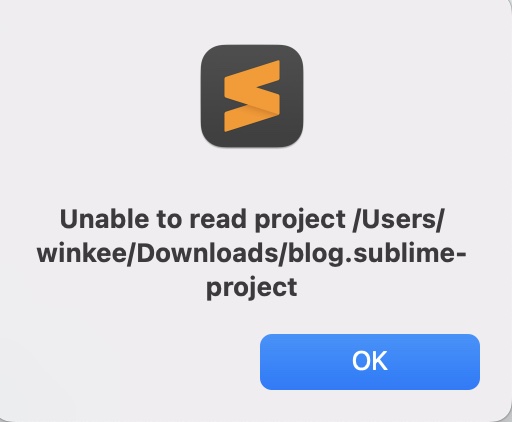 So obviously, once the blog.sublime-project file was renamed, it can't be opened anymore, why is that?, Is this a design bug or feature?
I have tried "Project > Open Recent > Clear Items" and "Project > Open Recent > Remove Deleted", Still can't open the web.sublime-project. Are there any other ways to use the web.sublime-project without recreating a project with those folders?
Thanks!