I am a rookie Python and Sublime Text user, and I would very much appreciate any help.
I have installed matplotlib on my iMac, and I can successfully run programs using it via the terminal. The trouble comes when I try to run matplotlib inside Sublime Text 3. The program does not run. Here is a display of the input program and the error messages: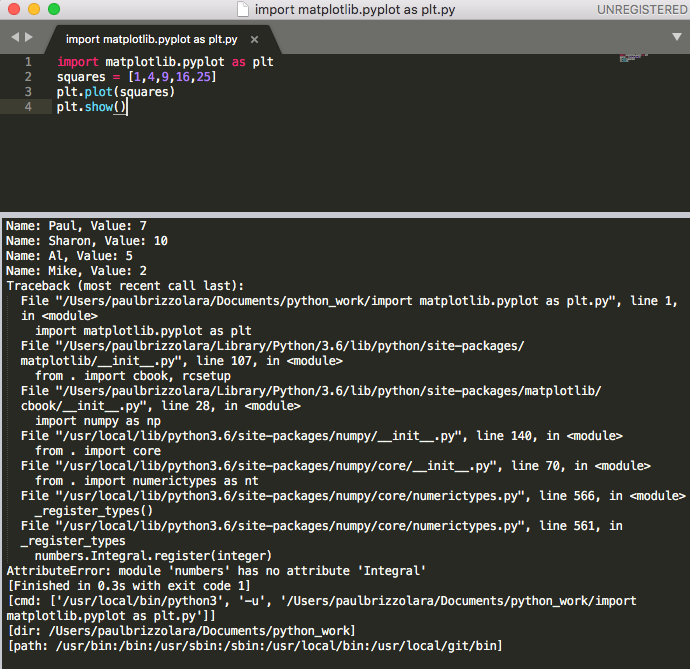 I am too naive in my understanding of Python to understand what these error messages
mean. As a guess, it appears that matplotlib is not communicating with Sublime Text. I would really like some help getting matplotlib to work with Sublime Text.
Many thanks,