I am doing a course from udemy where the instructor is teaching some us of PHP Storm, but I am comfortable with a sublime text editor.
I have to replace some thing as stated here:

Let me extract the relevant part →
* change  `plugin_name`  to  `example_me`
* change  `plugin-name`  to  `example-me`
* change  `Plugin_Name`  to  `Example_Me`
* change  `PLUGIN_NAME_`  to  `EXAMPLE_ME_`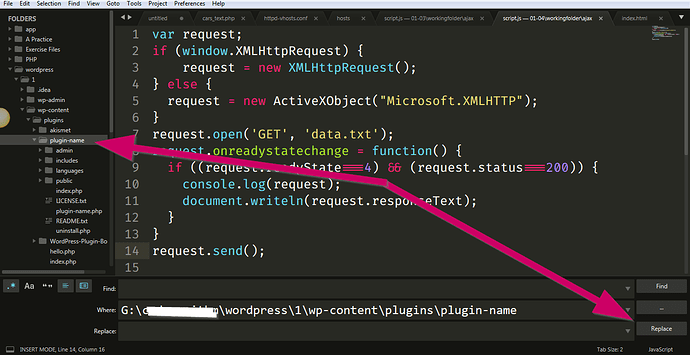 Issue 1: Replace all option is not coming?
Issue 2: How can I ensure that cases are preserved and taken care of while making bulk chnages.