Hello sir,
I'm big fan of Sublime Text Editor.
Just a one problem Bangla Font not showing properly.
It's a Long time, but the problem is still.
Sublime thought-out any solution for that?
I add a screenshot, here look Title showing Bangla font good/properly.
But in Editor textarea showing Bangla font not good, not so properly.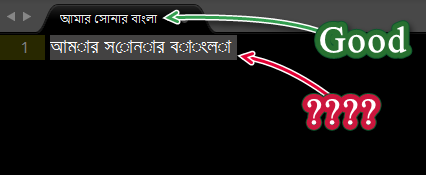 Hope we are all get a Solution for that problem.
Thank you so much sir.
Best regards,
Love Bdsobuj