I'm a PHP dev. My key bindings are simple: bind dots (.) to (->) and dashes (-) to dollar signs ($) (for variables).
I recently installed an LSP plugin and the suggestions popup for the autocomplete feature does not work as expected when inserting dollar signs or object member accessors (->) using the "insert_snippet" command.
(click to enlarge)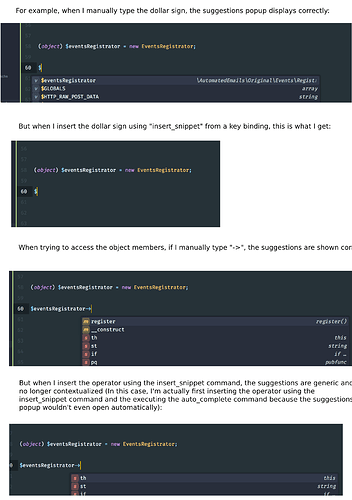 I also noticed that this doesn't work properly when pasting text (using CMD + v).
So my concussion is that the autosuggestions are based on key presses rather that the current text.
Does anyone know if I can perhaps trigger a key press using python?
Basically I just want to insert $ and -> and have the suggestions popup show correctly.