ATUALIZAÇÃO PRA USO DO PROGRAMA POR DEFICIENTES VISUAIS.
boa noite, solicito atualização do programa para uso de pessoas com deficiência visual. Pois será usado o programa com o uso de leitor de tela NVDA.
A alteração é que quando a pessoa deixa o menu file ativado, ou seja, só com a tarja azul, que ao pressionar TAB OU CONTROL + TAB (que é a melhor opção!) ELE DESÇA PARA BAIXO EM DIREÇÃO AS PASTAS OU ARQUIVOS; QUANDO A SELEÇÃO ESTIVER EM CIMA DA PASTA, QUE AO PRESSIONAR A SETA PARA DIREITA, A PASTA SEJA ABERTA.
EM ENGLISH…
UPDATE FOR USE OF THE PROGRAM BY VISUAL DISABLED.
Good evening, I request update of the program for the use of visually impaired people. Because the program will be used with the use of NVDA screen reader.
The change is that when the person leaves the file menu enabled, that is, only with the blue stripe, that by pressing TAB or CONTROL + TAB (which is the best option!) He goes down to the folders or files; WHEN SELECTION IS UPON THE FOLDER, WHEN PRESSING THE RIGHT ARROW, THE FOLDER IS OPEN.
See illustrative photo for photo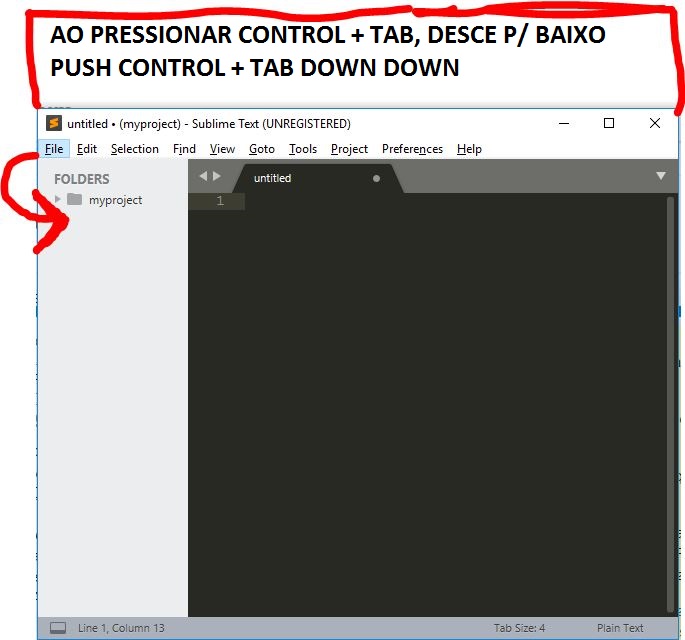 Att, Roberto Freitas
Teresina _Piauí_Brazil
Aluno Desenvolvimento de Sistemas.