I found some relatively simple ways to achieve really good anti-glare effect,
namely a simple underlay created from same text contours to form a shadow effect.
The glare causes eye-strain and such filters can almost eliminate it.
Here is a sample demo, first is normal text and below is with applied filters.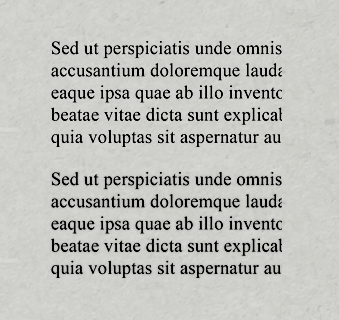 (This also uses textured bg, but this is not relevant to the shadows effect)
So, how would you rate the anti-glare effect demonstrated in the sample?
Would you like to have this feauture in general?